From breaking down what states give to and get from the federal government to tracking municipal opt-outs from New York's forthcoming legal retail marijuana market, Rockefeller Institute researchers in 2021 helped the public and policymakers make sense of dynamic changes in the political and policy landscape. As the drug overdose epidemic worsened during the COVID-19 pandemic, researchers spoke to those on the frontline of the crisis seeking to understand the lived experience and needs of those confronting substance-use disorder (SUD) firsthand. The Regional Gun Violence Research Consortium, a group of more than 50 researchers across eight states and territories, tracked the proliferation of ghost guns, asked "Can Mass Shootings Be Stopped?," and examined New York's legislative response to a surge in gun violence.
Education was a primary research focus in 2021: the Institute collected its research on student debt in a compendium of work that illuminates the challenges of addressing more than $1.5 trillion in student loan debt, presented a framework for understanding federal-state partnerships for higher education, and examined the higher education implications of the Biden administration's first 100 days. Researchers also published rigorous analyses on the existential issue of our time—climate change—exploring what is needed to rebuild federal environmental protections, how to reduce the climate impact of the world's most used building material (concrete), and the anticipated effects of New York's recently passed "green amendment."
So, with the conclusion of the year, we invited our team to share their thoughts on some of their favorite Rockefeller Institute research from 2021. Here's what they had to say: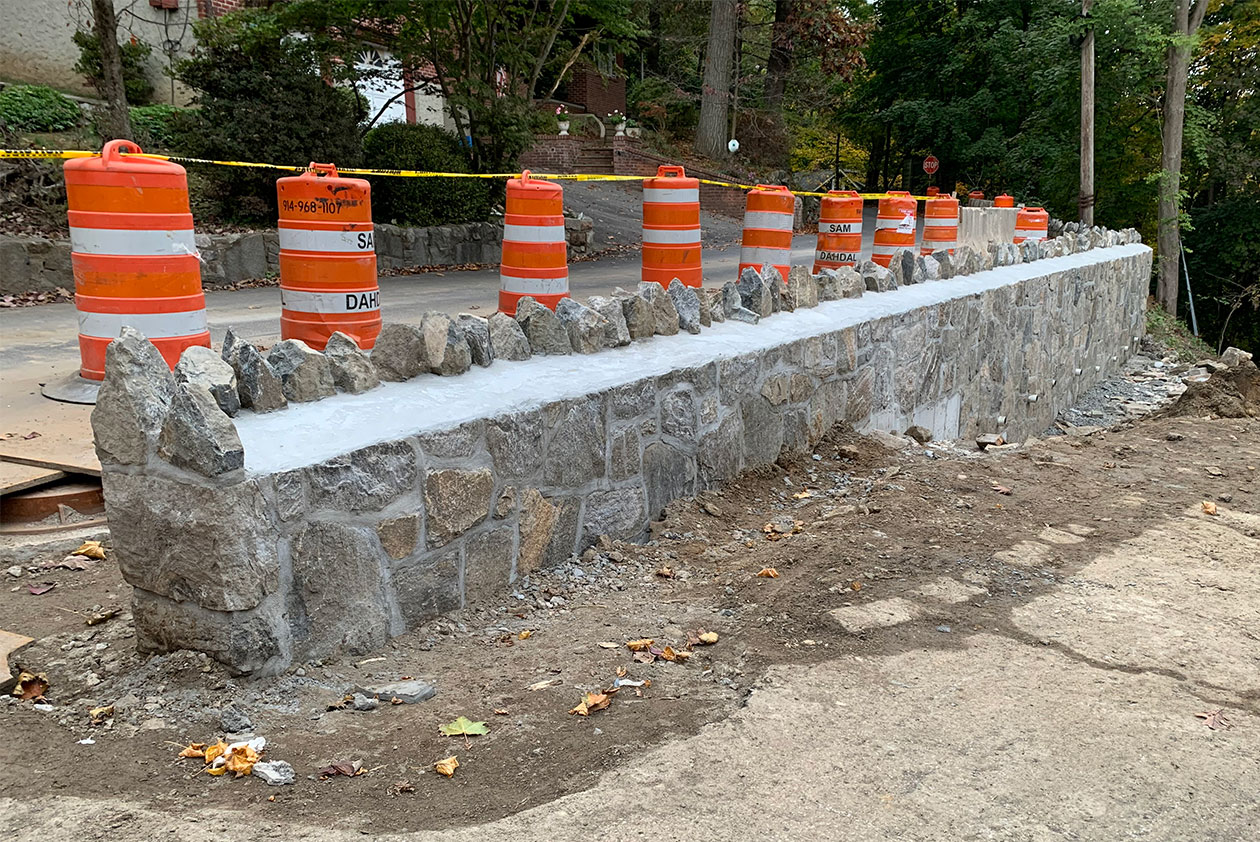 Concrete Solutions
Bob Megna, president
Concrete is the world's most used building material and is made using a carbon-intensive process, accounting for nearly 8 percent of global carbon emissions each year—no small number. In a policy brief earlier this year, Rockefeller Institute Nathan fellow Matthew Adams highlighted the environmentally harmful properties of concrete and examined "low-embodied carbon concrete" as a way to produce the world's most used building material using significantly less carbon.
What was also fascinating about this brief was its attention to the intersection of policy and practice; idea to implementation. The piece featured a case study of Hastings-on-Hudson, a small village in Westchester County, New York, which passed a resolution to promote the use of low-embodied carbon concrete in its procurement operations, meaning any new construction projects funded by the village would have to consider the concrete's makeup and environmental impact. Shortly after passage, the village put the resolution into practice in the repair of a damaged retaining wall. Village leaders worked with local stakeholders, the village engineer, and a concrete supplier to procure a low-carbon concrete mixture and the project was successfully completed.
The Institute invited the author, Matthew Adams, and the Honorable Nikola Armstrong, mayor of Hastings-on-Hudson to join the Institute's Policy Outsider podcast to discuss the village's experience. Adams and Armstrong shared valuable lessons learned about utilizing the leverage local governments possess to find solutions to climate change. As we look forward to the new federal infrastructure spending, identifying areas to limit environmental and climate hazards will be as important as transitioning to electric vehicles or renewable energy for electricity. The Rockefeller Institute will be working to connect more experts with local government leaders in the coming year to facilitate more innovative solutions to climate change at the local level.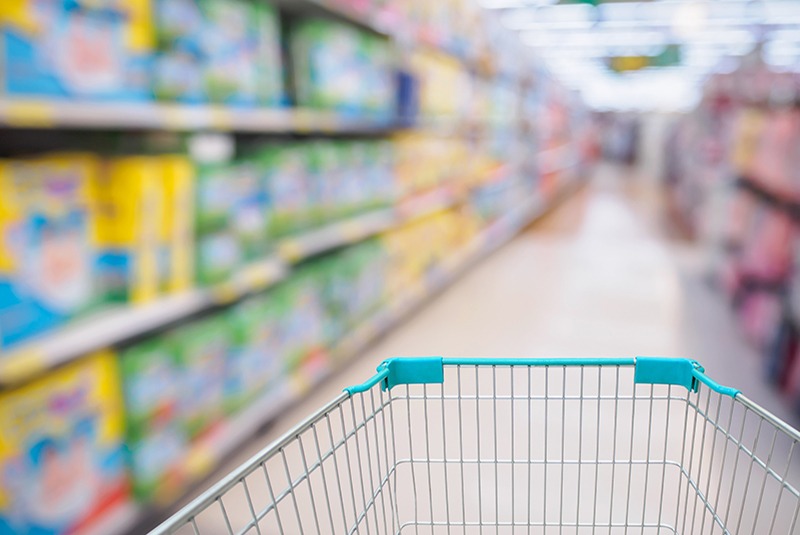 Diaper Need
Laura Schultz, executive director of research
Fewer than one in 10 Americans lives in a household with a young child so the struggles of parenting a baby or toddler are not often at the front of mind for most of us. The first years of child rearing are intense and come with many logistical, emotional, and financial challenges. One of these challenges is diaper need. A third of mothers reported that they could not afford an adequate supply of diapers to keep their children dry and healthy (the average annual cost of diapering a baby can reach $900). This year we published a blog by Kaley Donaldson, showing that this struggle was not limited to low-income families; households with income up to $75,000 reported experiencing diaper need. Kaley presented her research as part of the Rockefeller Institute's first Future Leaders in Policy competition, an opportunity created for SUNY students to present their work to New York State leaders. Kaley, a master's student in public administration at Buffalo State, saw a real world problem in her work at the Child Care Resource Network. Beyond identifying the problem, Kaley proposed a number of actionable policies federal, state, and local governments could consider. These included eliminating local sales tax on diapers, providing diapers to eligible families through childcare providers, and expanding SNAP or WIC to allow low-income families to purchase diapers. These solutions could help address the economic insecurity faced by too many families with young children. Kaley worked with Institute researchers to develop a blog based on her work. We were excited to promote her research and policy proposals along with the work of the two other winners. The Institute just recently announced the 2022 FLIP competition and we encourage SUNY students thinking about challenges and changes that can be made in their community to apply.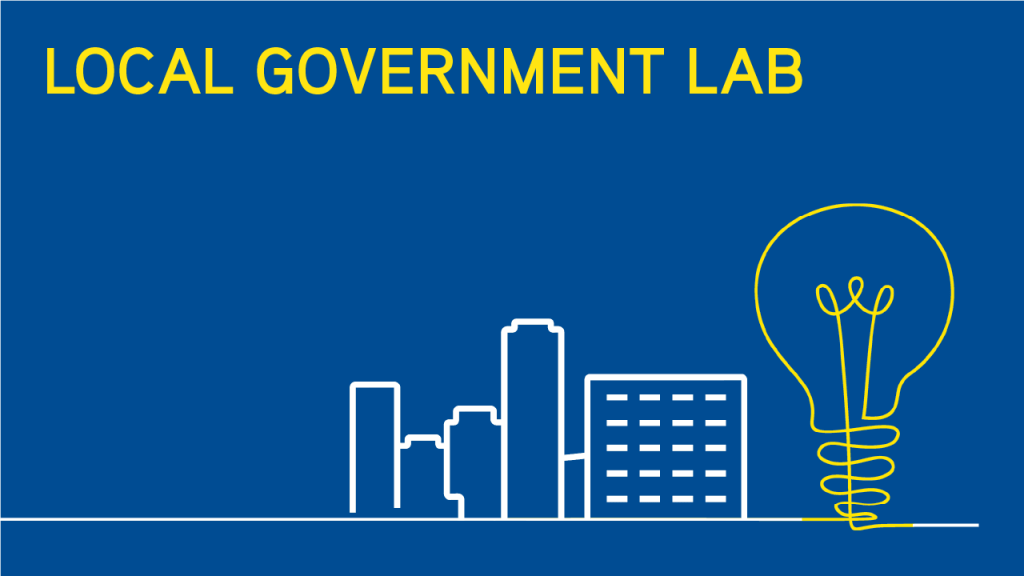 2021 Local Government Lab
Heather Trela, director of operations, fellow
One of my favorite Institute events this year—and every year—was our convening of the Local Government Lab, which highlights the wealth of research being conducted on issues critical to local governments in New York State and beyond. Too often, scholarship on local governments doesn't get as much attention as other research areas, despite the fact that local government has the greatest impact on the day-to-day lives of most residents. The 2021 conference was curated once again by Rockefeller Institute Fellow Lisa Parshall and showcased research from academics and policymakers on such issues as the local government response to the COVID-19 pandemic, innovative programs of urban sustainability and environmentalism by local governments, local government planning and finance, environmental and ecological policy changes at the state level, serving vulnerable communities in times of crisis and need, and educational leadership, advocacy, and change. Applications are currently being accepted for consideration for the 2022 conference.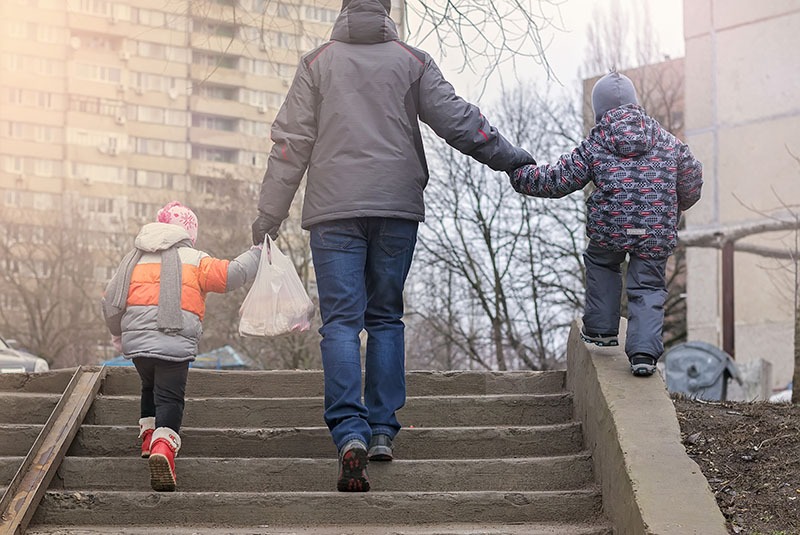 Child Tax Credit
Brian Backstrom, director of education policy studies
Senior Policy Analyst at the Rockefeller Institute Leigh Wedenoja found that reforms made to the Child Tax Credit program, particularly making it a fully refundable credit, will significantly benefit lower-income families. While the American Recovery Plan steered billions of dollars in increased aid to states, local governments, and individuals who were hit hard by the COVID-19 pandemic, in a significant policy move the Act also substantially expanded government aid to families by expanding the Child Tax Credit. By July 15, tens of millions of families began receiving monthly payments that would pay out half of their annual child tax credit benefit by the end of the year. Leigh noted that these payments, tied to family income level and using the Earned Income Tax Credit as a model, were expected to reduce child poverty by 40 percent. Indeed, as she shared in a subsequent podcast, the changes enacted to the Child Tax Credit program would positively impact "nearly 90 percent of all children in the US."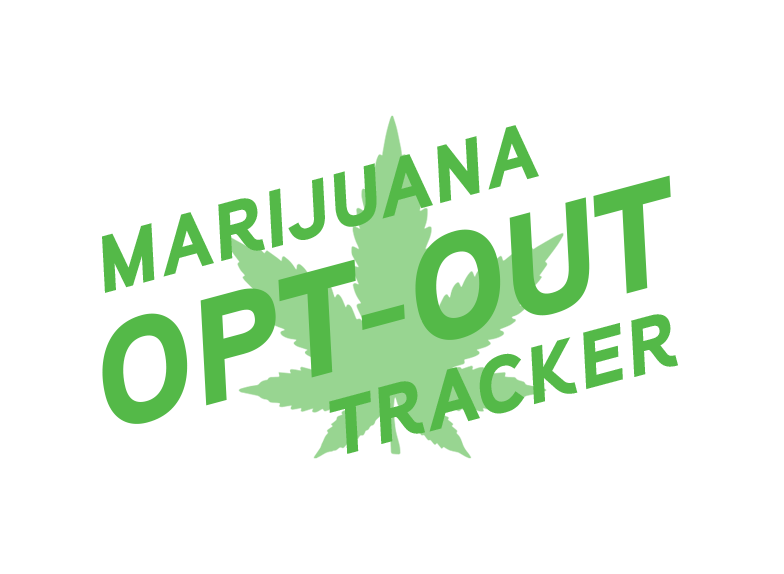 Marijuana Legalization in New York
Leigh Wedenoja, senior policy analyst
As the year ends municipalities in New York are racing to decide whether to opt-out of marijuana dispensaries and consumption sites in their jurisdictions while the state's Cannabis Control Board and Office of Cannabis Management work to establish rules and regulations for the market. Heather Trela's research into marijuana legalization and the overlapping web of state, federal, and local regulations associated with it has been critical in understanding when, where, and how marijuana has been legalized in the US. This year alone she has delved into the process of legalization across states and focused in minute detail on the complex exercise of implementing the Marijuana Regulation & Taxation Act at the state and local level. She has painstakingly compiled municipal decisions on licensing sales and consumption sites into the Marijuana Opt-Out Tracker which collects up-to-date information on opt-outs from multiple sources, including minutes from town council meetings, public hearings, and correspondence with municipalities.

Policy Outsider
Alexander Morse, associate director of public policy and government strategy
As the host of the Institute's podcast, Policy Outsider, it was a great pleasure to speak to guests about policy issues at all levels of government and how they impact our everyday lives. At the federal level, the year began with a table-setting discussion on what the incoming Biden Administration would mean for higher education and the downstream effects it would have on schools around the country. We also covered the historical staffing and funding trends for the Environmental Protection Agency (EPA) and what the Biden and future administrations must do to properly and sufficiently rebuild the EPA so that it can duly enforce its mission: protecting the environment. There was also a new federal rule limiting the sale of ghost guns—guns that do not have a serial number—which have been steadily increasing in use. We also talked about what the expanded child tax credit would mean for families and how it will lift four million children out of poverty.
The federal government wasn't the only entity that had a newsworthy 2021. New York, after years of debate, finally passed the Marijuana Regulation and Tax Act, legalizing marijuana and setting the stage for legal distribution and consumption. The podcast did a New York State legislative wrap up on the firearm bills that were introduced and how the Institute's gun violence research can support legislative efforts in the future. New York is also currently navigating the Afghan refugee resettlement crisis, and so we invited immigration experts to discuss the logistical and political challenges of resettlement, but also the opportunities and benefits refugee communities can offer, including opening up new businesses and introducing cultural expansion (a topic we explored further in a recent webinar.)
And at the local level (which can have a global impact), we talked about how concrete production can be reimagined to use less carbon. Approximately 8 percent of global carbon emissions is contributed by the production and use of concrete, and, as the world's most used building material, a small change limiting the amount of carbon in concrete can yield significant results.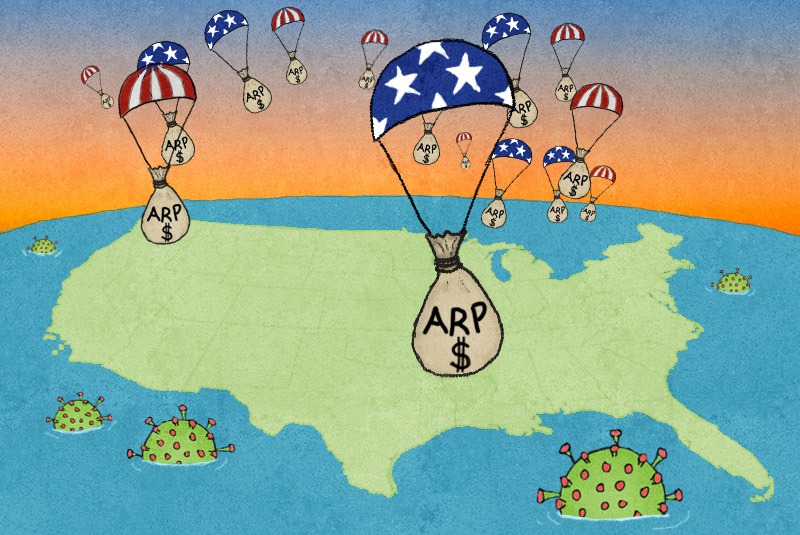 The American Rescue Plan Act: State and Local Funding Breakdown
Tess Brennan, staff assistant
When President Biden introduced the American Rescue Plan (ARP) as part of his COVID-19 Build Back Better agenda, much of the national-level discussion focused solely on the bill's topline figure of $1.9 trillion. Far too many Americans were left without an understanding of the localized impact they could expect to see upon the bill's passage. Laura Schultz's comprehensive analysis includes a breakdown of funding distribution by state, major New York metropolitan cities, and New York counties. Laura's piece also includes a comparison of funding states received from the Coronavirus Aid, Relief, and Economic Security Act (CARES Act) and the ARP. As a whole, Laura's piece is extremely helpful in laying out the complex legislation in a manner that is easily understandable and pinpointing why this funding is critical. Moreover, Laura's work highlights that, while funding may come from the federal level, it is state and local governments who have the ability to, as she points out, target the individuals, businesses, and organizations most in need. It will be interesting to see in the coming year how all of the COVID-19 relief impacted New York's Balance of Payments with the Federal government.