Episode 10:
And Yet I'm Here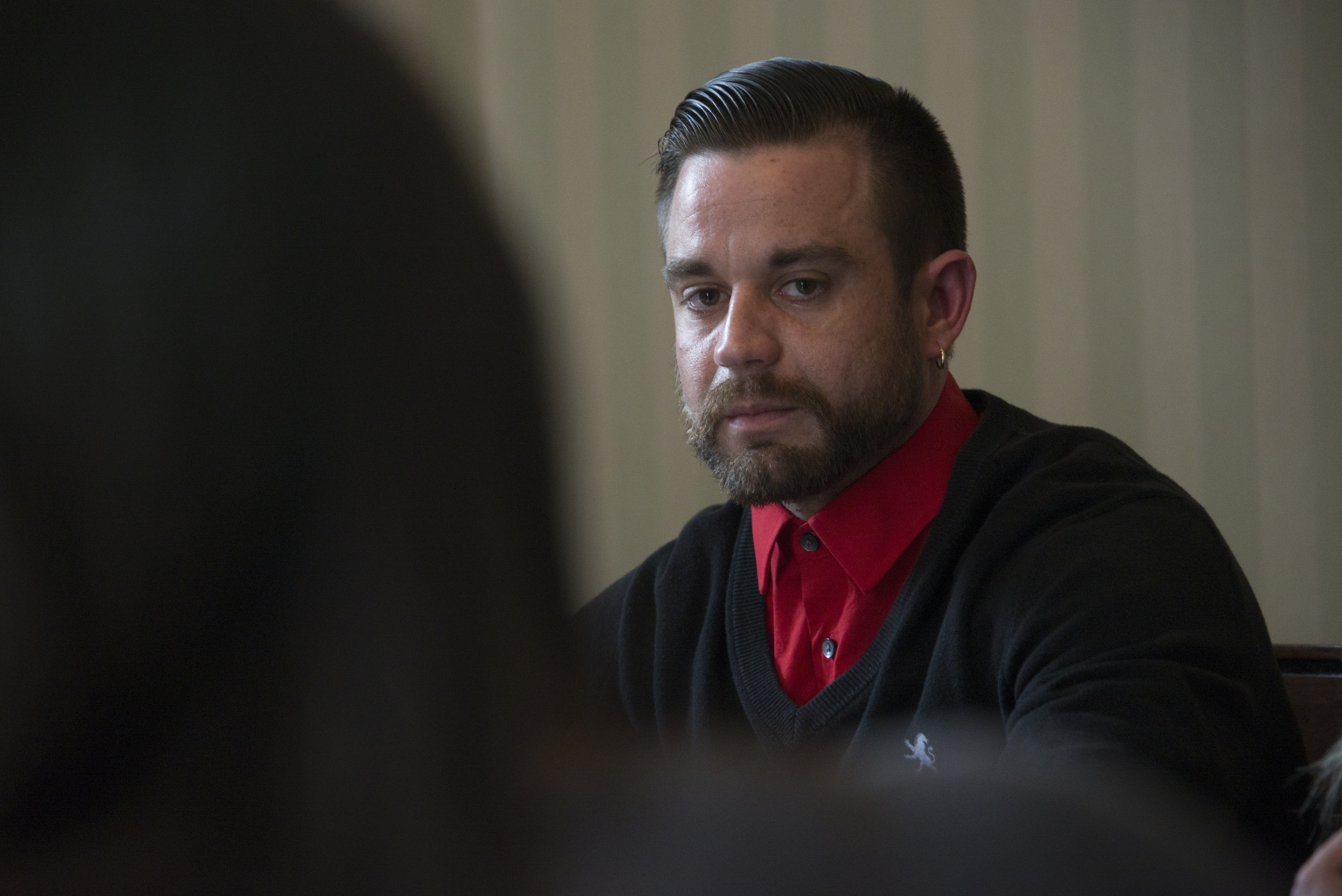 We return to Sullivan County, New York, with our Stories from Sullivan researchers to hear directly from a group of people in recovery at Catholic Charities of Orange, Sullivan, and Ulster Counties  — people who have lost friends to the epidemic, been to jail, and been brought back from the brink of overdose. They share their pathways to addiction, their struggles to begin recovery, and what kinds of support they would like to see from policymakers.
Rockefeller Institute researchers have been studying the opioid crisis on the ground in rural Sullivan County for more than 18 months, conducting more than 100 interviews with people on the frontlines of the epidemic. Read their findings here.
WARNING: This episode contains candid descriptions of addiction and the conditions surrounding addiction, and may be triggering to some people.
(Pictured above: Eric, who shares his story in this episode.)
Guest
Katie Zuber, assistant director for policy and research at the Rockefeller Institute of Government
Learn more
---
Policy Outsider
"Policy Outsider" from the Rockefeller Institute of Government takes you outside the halls of power to understand how decisions of law and policy shape our everyday lives.
Listen to a full episode archive on Anchor, or subscribe on your preferred podcast platform.