The Rockefeller Institute of Government hosted Alicia Barton, president and CEO of the New York State Energy Research and Development Authority (NYSERDA), on Tuesday, March 5, for a presentation about the state's nation-leading advancement of offshore wind energy and its potential to provide significant economic and environmental benefits to New York and beyond.
Ms. Barton discussed the workforce development, port infrastructure, and transmission capacity needed to meet Governor Andrew Cuomo's goal of generating 9,000 megawatts of offshore wind in New York State by 2035, "far and away the largest commitment to offshore wind energy by any state in the country." For comparison, the capacity of all offshore wind in the United States is currently 30 megawatts.
"We believe offshore wind will be a substantial driver of our ability to decarbonize the electricity sector," she said. "There is robust demand, increasing rapidly at this point, up and down the East Coast, and what you see is a regional, national market coming together at a size and scale that really we didn't foresee even just a few years ago."
Before leading NYSERDA, Ms. Barton held public and private sector leadership roles advancing clean energy projects and companies for more than a decade. Immediately prior to her appointment at NYSERDA, Ms. Barton served as co-chair of the Energy and Cleantech Practice at Foley Hoag, LLP, a global law firm based in Boston, where her practice focused on representation of clean energy companies in emerging market areas such as offshore wind and energy storage. Ms. Barton's other private sector work included serving as chief of operations of the Global Utility business unit at SunEdison where she led teams working on utility-scale wind and solar projects.
Prior to her work in the private sector, Barton served as chief executive officer of the Massachusetts Clean Energy Center (MassCEC), a publicly supported agency that funds and accelerates the development of the clean energy sector. As CEO, Ms. Barton led all of MassCEC's investments, project finance, partnerships, and commercial operations across a range of clean energy technologies, and helped make the state a national leader in energy efficiency, renewable energy, and deployment of clean technologies.
Prior to serving as CEO of MassCEC, Ms. Barton was the Deputy Commissioner for Policy and Planning for the Massachusetts Department of Environmental Protection (MassDEP); Assistant Secretary for Environmental Review and Director of the Massachusetts Environmental Policy Act (MEPA) office; and Deputy General Counsel at the Executive Office of Energy and Environmental Affairs (EEA). She began her career at Foley Hoag as an associate in the firm's environmental practice.
VIDEO
---
PRESENTATION
---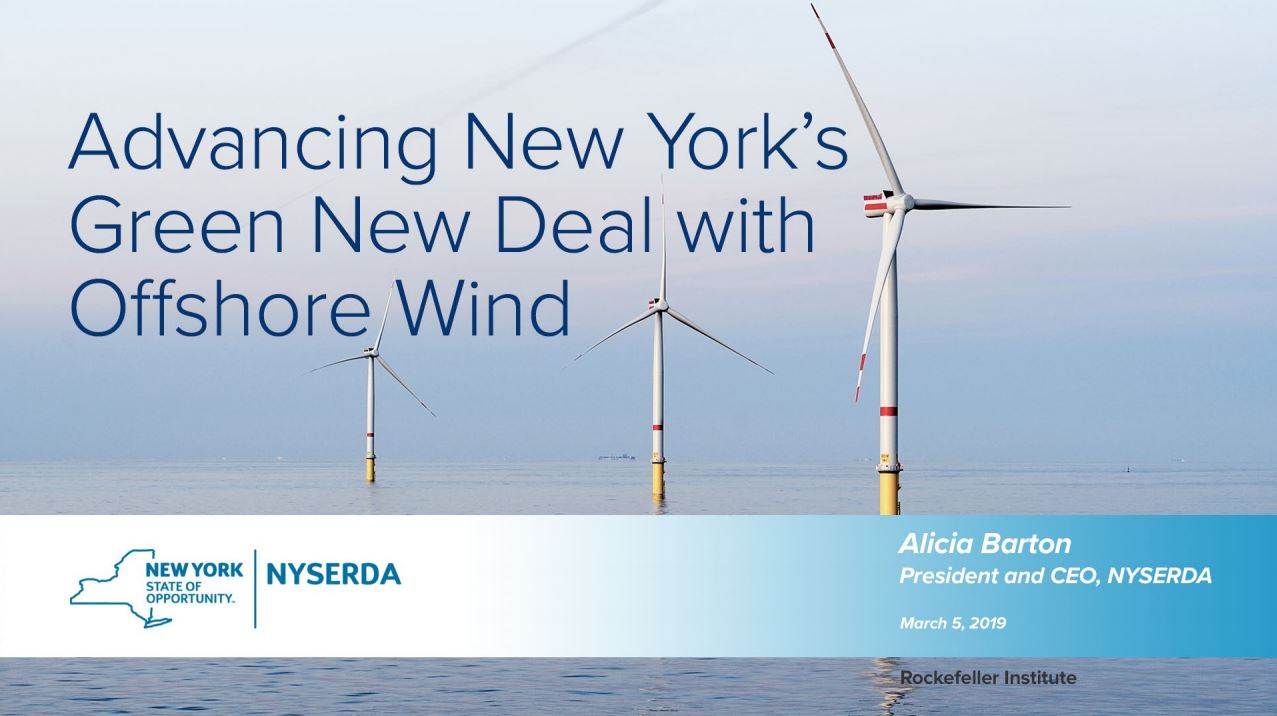 PHOTOS
---