Failure by Congress to Act by Friday Could Affect Department of Justice Enforcement
This Friday is a looming deadline for Congress — unless lawmakers pass some sort of spending plan before midnight on December 8th, there may be a federal government shutdown. Friday is also a date that proponents of legalized marijuana have circled on their calendars, as that is when the current protections of the Rohrabacher-Blumenauer Amendment sunset.
As noted in a previous analysis, the Rohrabacher-Blumenauer Amendment prohibits the Department of Justice from using federal funds to interfere with the implementation of state laws that legalize medical marijuana. The provisions previously were in jeopardy in September, when the House Rules Committee blocked the amendment from being considered during budget negotiations in the House, but got a last minute reprieve when the amendment was part of a budget deal that approved hurricane relief, federal spending, and raising the debt ceiling. That moved the goal posts for the Rohrabacher-Blumenauer Amendment to the current December 8th deadline.
Though the amendment was blocked by committee from reaching the full House for consideration, the Senate did include the amendment in the Senate FY 2018 Commerce, Justice, and Science Appropriation bill. There is support for the amendment in the House; in late November, a bipartisan coalition of sixty-four representatives sent a letter to House and Senate leadership urging the amendment to be included in any appropriations bill beyond December 8th. This means that the fate of the protections of the Rohrabacher-Blumenauer Amendment may be in the hands of the reconciliation process of the House-Senate conference committees. With congressional Republicans also trying to reconcile the different versions of the tax reform plan, as well as avoid a government shutdown, protecting medicinal marijuana could potentially not be high on their list of pending priorities.
US States that Have Legalized Medical Marijuana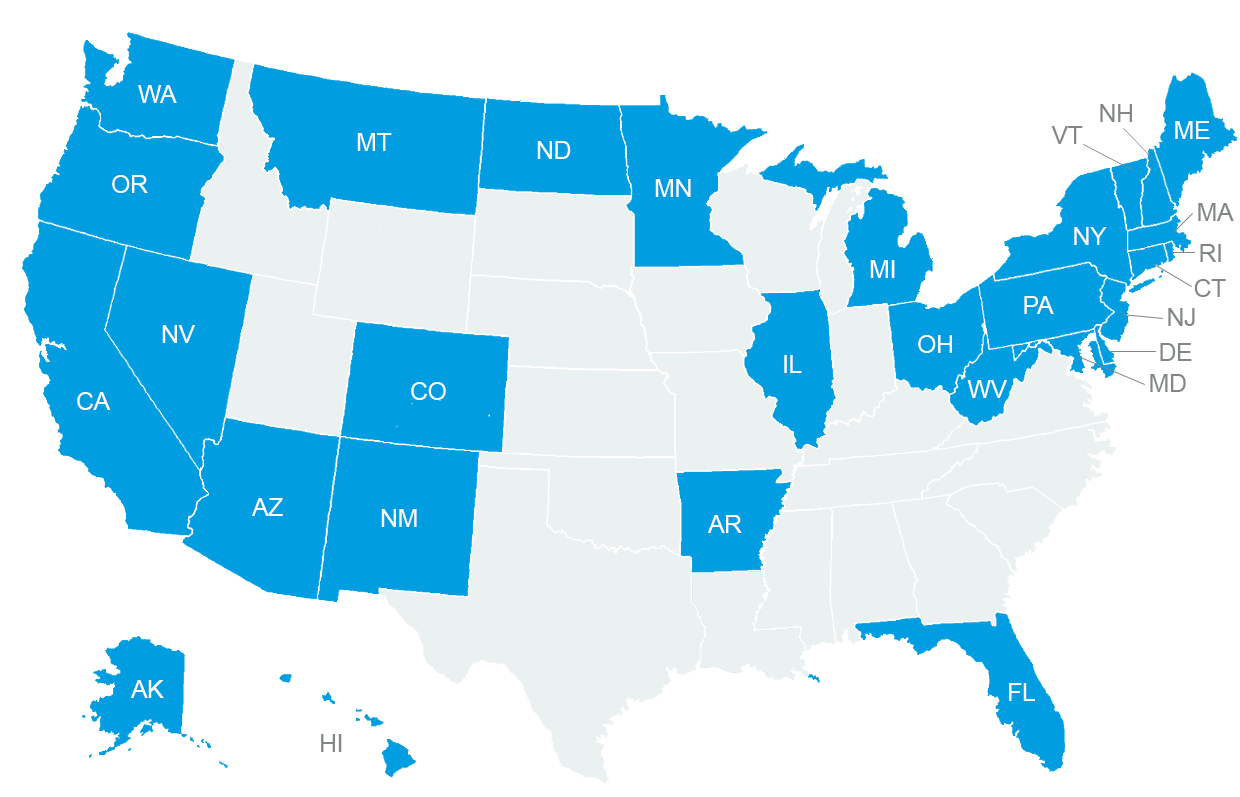 Recent comments by Attorney General Jeff Sessions have once again stirred concern amongst the pro-marijuana community of a pending federal crackdown. During a news briefing last Wednesday on opioid addiction, Sessions was asked about changes in the Department of Justice's enforcement of federal marijuana policy in the states. Sessions replied:
In fact, we're looking at that very hard right now. We had meetings yesterday and talked about it at some length. It's my view that the use of marijuana is detrimental and we should not give encouragement in any way to it, and it represents a federal violation, which is in the law and is subject to being enforced. Our priorities will have to be focused on all the things and challenges we face.… We are working our way through to a rational policy, but I don't want to suggest in any way that this department believes that marijuana is harmless and people should not avoid it.
Deputy Attorney General Rod Rosenstein made similar comments at an appearance at the Heritage Foundation in September:
That is, even if under the terms of the [Cole] memo you're not likely to be prosecuted, it doesn't mean that what you're doing is legal or that it's approved by the federal government or that you're protected from prosecution in the future. So we are reviewing that policy, we haven't changed it. But we are reviewing it. We're looking at the states that have legalized or decriminalized marijuana, trying to evaluate what the impact is. I think there's some pretty significant evidence that marijuana turns out to be more harmful than a lot of people anticipated. And it's more difficult to regulate than I think was contemplated ideally by some of those states. So we're going to take that all into consideration and then make a determination of whether or not to revise that policy.
Freed from the limitations of the Rohrabacher-Blumenauer Amendment, the Department of Justice could begin allocating funds to prosecute medicinal marijuana dispensaries in the twenty-nine states that have legalized it. It's an issue to watch in the flurry of legislative activity on Capitol Hill this week. The Trump administration's approach to federalism is still revealing itself, but a move to crack down on medical marijuana could suggest a selective championing of states' rights when politically advantageous. Though President Trump has previously said that "we need to make states the laboratories of democracy once again," that practice has been enforced selectively in his administration.
---
Heather Trela is chief of staff and a fellow at the Rockefeller Institute of Government