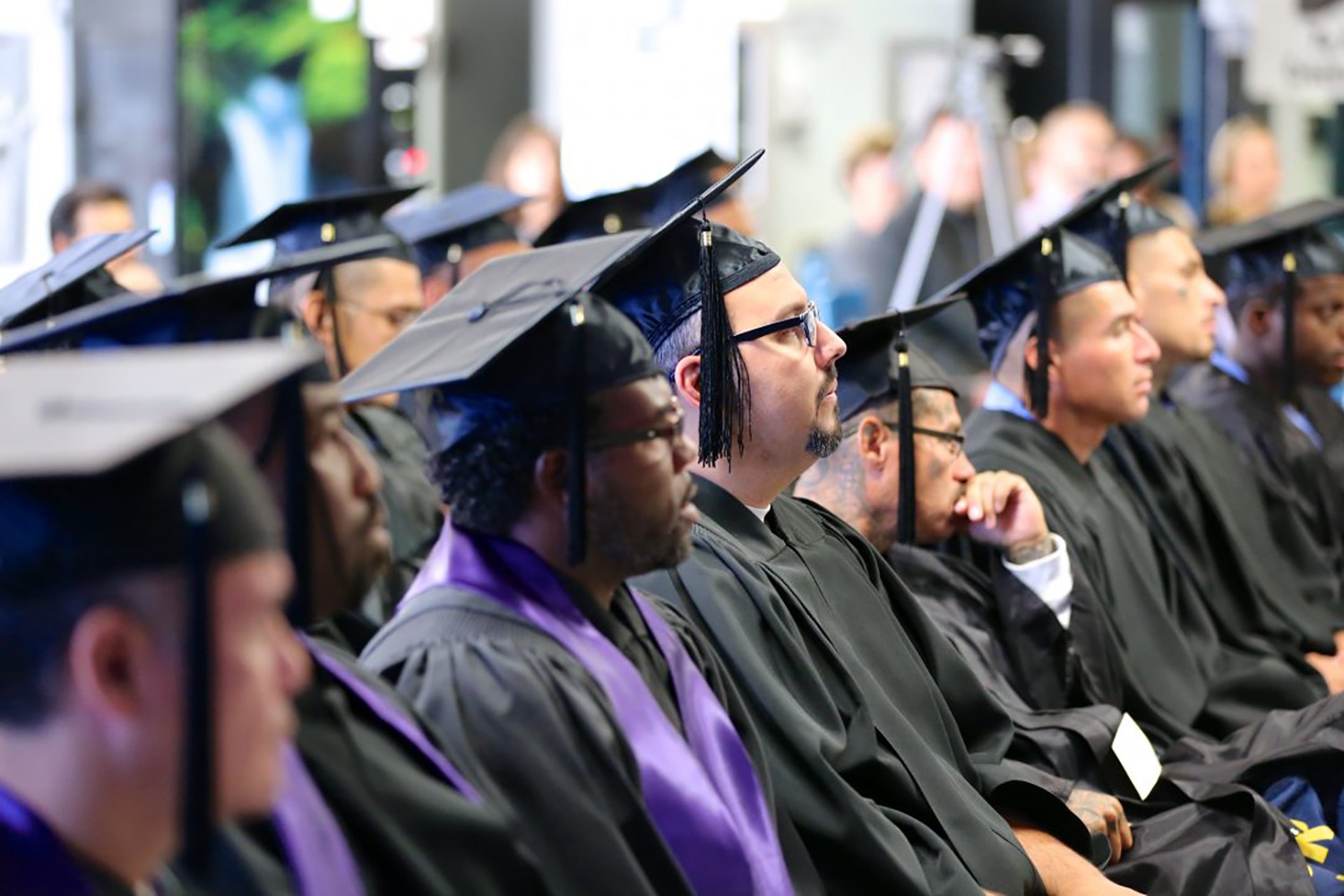 Albany, NY — A new report from the Rockefeller Institute of Government's Center for Law & Policy Solutions examines the outcomes and challenges of postsecondary education in correctional facilities, and outlines five policy recommendations for effective implementation of these programs.
The report, "A Second Chance: College-in-Prison Programs in New York State," is the latest from the Institute's Center for Law & Policy Solutions (CLPS) internship program, which partners undergraduate research interns from the University at Albany with Rockefeller Institute experts to conduct an in-depth study of a single issue of state or national importance each semester.
"Thanks to this exhaustive report, we have a clear picture of how to make college-in-prison programs successful to lower recidivism rates, save taxpayer money, and improve employment outcomes," said Rockefeller Institute President Jim Malatras. "This is another must-read from the Rockefeller Institute's Center for Law & Policy Solutions."
Drawing on an extensive review of existing research as well as interviews with policy experts and practitioners, the authors find that postsecondary correctional education reduces recidivism rates and increases employment opportunities upon release, while also providing benefits to the prison community.
As bipartisan interest in criminal justice reform grows, the report provides a roadmap for effectively implementing college-in-prison programs. The recommendations include:
+ Developing strong relationships with the Department of Corrections and Community Supervision.
+ Providing tailored support to faculty working in these programs.
+ Enacting the federal Restoring Education and Learning Act, which would restore Pell Grant eligibility to incarcerated students, and reinstating public funding.
+ Enacting New York State Senate Bill 2206 to establish a commission on postsecondary correctional education in the state.
+ Developing messaging to communicate the benefits of postsecondary education.
The report was authored by CLPS research interns Trevor Craft, Nicholas Gonzalez, Kevin Kelleher, MIKI Rose, and Ofu Takor, working under the guidance of CLPS Executive Director Dr. Katie Zuber.
Read the full report and view a video of the presentation of findings here.
About the Center for Law & Policy Solution Internship Program
The Center for Law & Policy Solutions' paid internship program partners undergraduate students with Rockefeller Institute staff to investigate a single topic of state or national importance each semester. At the end of the semester, they publish their findings in a formal report and deliver a public presentation to fellow researchers, policymakers, and the press.
Learn more at rockinst.org/clps.
About the Rockefeller Institute of Government
The Rockefeller Institute of Government is the public policy research arm of the State University of New York. The Institute conducts cutting-edge research and analysis to inform lasting solutions to the problems facing New York State and the nation.
rockinst.org | @RockefellerInst