New Analysis and Data Tools Provide Vital Information as Stakeholders Prepare for the 2020 Census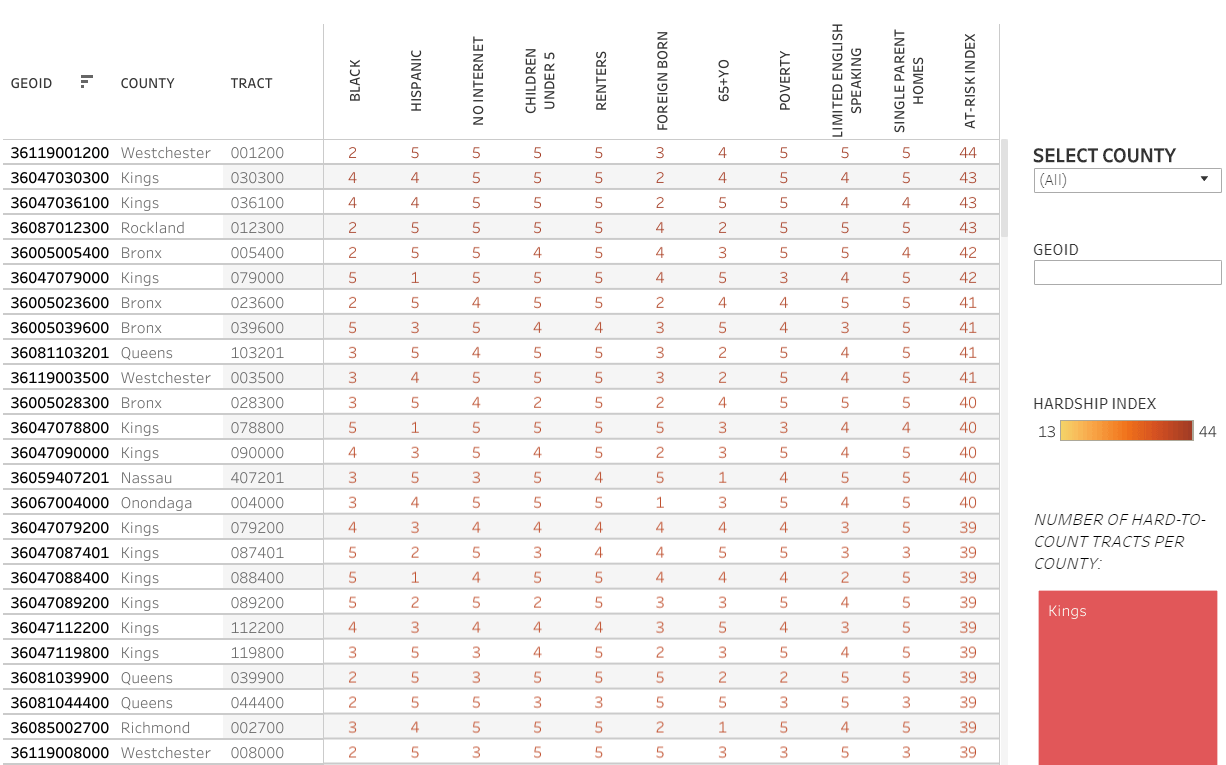 Albany, NY — A set of new data tools from the Rockefeller Institute of Government present detailed information about 2010 census response rates throughout New York State, as well as a first-ever index of the 500 communities most at risk of an undercount in the upcoming 2020 census.
The census is a critical foundation of democracy, as it determines congressional representation and influences federal funding to the states. Already, New York taxpayers contribute more than $35 billion more to the federal government than New York receives in federal spending. An undercount in the 2020 census could exacerbate that imbalance, as well as reduce New York's number of representatives in Congress.
With the potential inclusion of a citizenship question and the use of new online forms in 2020, it's important for policymakers and stakeholders to understand the characteristics of their communities to ensure that every resident is counted.
To help provide that information, the Rockefeller Institute has launched two new data tools as part of its NY Counts initiative:
"2010 Census Response Rates in New York State" compares response rates to key categories such as internet access, percent foreign born, race, and poverty by all 62 counties and more than 4,900 census tracts across the state.
"At-Risk Community Index" presents a detailed, ranked list of the 500 census tracts that are most at risk of an undercount in 2020 to help stakeholders target their efforts and resources.
Both data tools, along with all of the Institute's data visualizations, can be accessed here.
About NY Counts
NY Counts is an innovative, cutting-edge voting rights and open government resource center at the Rockefeller Institute of Government designed to guide New Yorkers through the 2020 census and redistricting process. Learn more.