CALL FOR PRESENTATIONS
Developing Evidence-Based Drug Policy Conference
Virtual conference to be held October 14, 2021
The drug policy landscape has changed dramatically over the past year. COVID-19 has contributed to the substantial increase in overdose deaths seen in all communities. Social distancing precautions necessitated innovations in substance-use disorder treatments and oversight policies. Recreational cannabis has been legalized in multiple states.
The change in federal leadership has brought new priorities in the policy landscape. In the coming years, state and federal policymakers will reimagine policies to address drug use, including substance-use disorder treatment, harm reduction, and other regulations. Developing evidence-based policy requires input from researchers and practitioners across disciplines and sectors conducting quantitative and qualitative work.
In light of the changing landscape, the Rockefeller Institute will bring together researchers, experts, and policymakers for a virtual conference to be held on October 14, 2021. The goals are of the meeting are to:
give researchers and practitioners an opportunity to present their work to policymakers,
highlight priorities for federal and state leaders, and
facilitate long-term connections between the research and policy communities.
---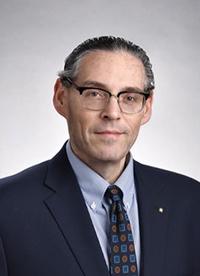 KEYNOTE SPEAKER
Robert Kent
General Counsel
Office of National Drug Control Policy
Robert Kent will be providing an overview of federal drug policy priorities. Kent most recently served as the vice president of advocacy and general counsel for the American Association of Orthodontists, a national healthcare organization. Prior to that he served as the general counsel for the New York State Office of Addiction Services and Supports (OASAS). In this role, Kent provided overall legal support, policy guidance, and direction to the OASAS Executive Office and all divisions of the agency. Kent led OASAS efforts to implement New York State's Heroin and Opioid Task Force recommendations, which included the Combat Addiction/Heroin Campaign, the Federal Opioid Targeted Grant program, and Medicaid Redesign Team initiatives. He also led efforts on the implementation of historic legislation to increase access to treatment, including harm reduction services. Kent has co-authored articles on patient confidentiality and sober homes and has presented nationally and throughout New York State on the addiction system of care.
---
Call for Presenters
The conference will feature several panels to promote recent research and provide information of importance to researchers. We welcome working paper submissions (or extended abstracts) from academics and medical or public health professionals on a variety of topics, including:
the effectiveness of harm reduction strategies (syringe services, test strips, naloxone access, etc.),
evaluation of COVID-19 emergency treatment changes,
intersection of criminal justice system and treatment,
racial equity in treatment and criminal justice,
combatting substance-use disorder (SUD) through medical research,
evidence from state marijuana legalization (racial justice, social equity, public health and secondary impacts), and
novel data sources or creative uses for understanding drug policy.
To Apply
Please email your working papers or extended abstracts to [email protected] by July 15, 2021 DEADLINE EXTENDED: July 30, 2021. Acceptances will be announced in mid-August.
If you have any questions, please contact Heather Trela at [email protected].