Training the People who Make Government Work
The Municipal Clerks Institute enhances the skills, professional growth, and performance of municipal clerks in New York State to improve local governance and better serve citizens.
NYMCI is a three-year training program offering the 120 credit hours required to become a Certified Municipal Clerk (CMC) from the International Institute of Municipal Clerks.
Who Can Register?
City, town, and village clerks
Deputy clerks
Clerks of county legislative boards
Other municipal officials who seek professional development
Those who need credits to maintain their CMC status
Certified Municipal Clerks who want to continue working toward the Master Municipal Clerk certification (MMC)
Reduced Time Away from the Office
The Clerks Institute offers a blend of training opportunities for municipal clerks. In addition to the on-campus instruction, the program includes:
One day of instruction per year to be achieved through distance education.
One day of instruction per year to be achieved though Institute offerings at other municipal association training events.
Cooperative Effort of New York's Municipal Associations
NYMCI has leadership involvement from all three of New York's Municipal Clerks Associations: the New York State Town Clerks Association (NYSTCA), the New York State Association of City and Village Clerks (NYSACVC), and the New York State Association of Clerks of County Legislative Boards (NYSACCLB). The New York Conference of Mayors (NYCOM) and the Association of Towns of the State of New York (AOT-NY) are also partners in this educational effort.
International Institute of Municipal Clerks
NYMCI was accepted as an approved training institute in January of 2017 by the International Institute of Municipal Clerks (IIMC). Founded in 1947, IIMC is the leading professional nonprofit association of Municipal Clerks and officials from cities and towns around the world.
To receive CMC or MMC designation through NYMCI, clerks must fulfill a two-year IIMC membership requirement, fulfill the designation requirements and must sustain membership in order to maintain the designation. Information about applying for IIMC membership and designation requirements can be found at the IIMC official website, www.iimc.com.
---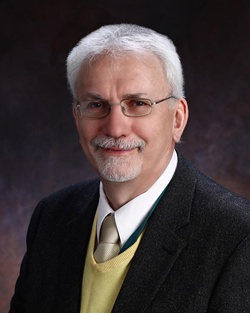 Dr. Greg Rabb, Executive Director
In addition to serving as executive director of the New York Municipal Clerks Institute, Dr. Greg Rabb is currently the chair of the City of Jamestown Board of Public Utilities, chair of the city Planning Commission, and the former president of the Jamestown City Council.
Dr. Rabb is the coordinator of International Studies and Study Abroad and a professor of political science at Jamestown Community College of SUNY. He is also a former national mentor and current consultant to the college in Advance Placement U.S. and Comparative Government and Politics. Rabb also is an adjunct lecturer in political science at Buffalo State College.
Contact
For more information on the NYMCI, contact Rockefeller Institute Chief of Staff Heather Trela at [email protected] or (518) 443-5831.